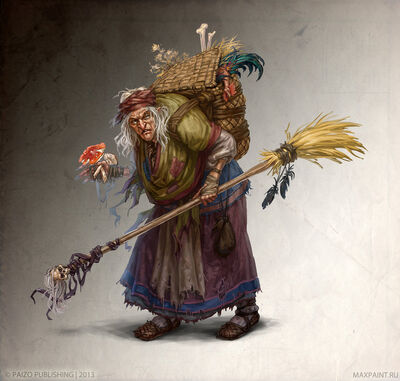 Baba Yaga is an evil witch that lives in the depths of a forest.
Chicken Legged House
Edit
Baba Yaga lived in a house with chicken legs.  Her housee stood atop a hill,, surrounded by fences made of bones and skulls.  She is said to lure childeren away from their pack to her.