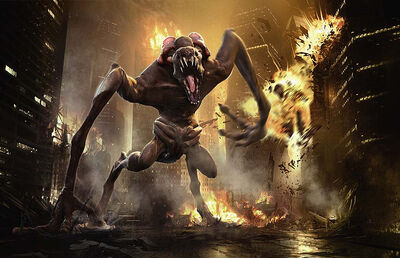 Clover is the monster from Cloverfield (2008).
Who Created Clover?
Edit
Clover is the name given to a giant (->) monster created by J. J. Abram.  He was designed by artist Neville Page.
Toy Clover
Edit
Clover became so popular, stores started selling mini Clover toys! They were by Hasbro.
Photo Gallery
Edit