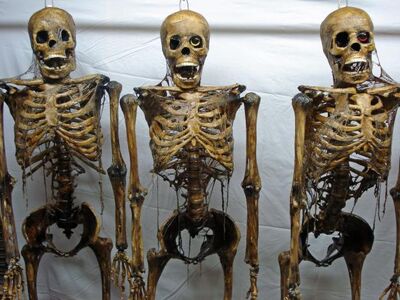 Skeletons are dead bodies that archeologists like to dig up and study.  
Scary Skeletons
Edit
Skeletons are very scary and can even give an archeologist nightmares....probably.
Weird but True: Facts about Skeletons
Edit
---
The first human's skeleton is in a mueseum.
---
Archeologists use a brush to dig up skeletons because a shovel would break their bones.