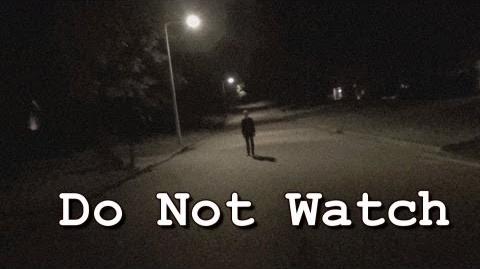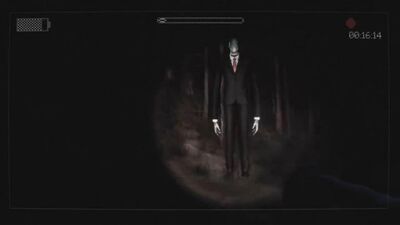 Slender Man has no face!
Hunting in the Woods
Edit
Slender Man hunts alone in the woods.  In the game, you have too collect 8 pages-which tell how to defeat him.  Slender Man tries to find you in the darkness.  If you look at him, you lose the game.  You can either make it day or night.  The game is Slender: The Eight Pages.
Discription
Edit
Slender Man is pale white, tall and thin, has different limbs, and can stretch out tentacles behind him.  It is a nasty sight of a buissness man with no face!