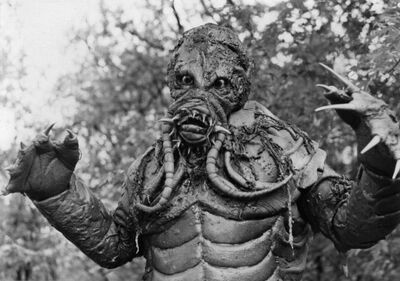 Swamp Monsters are just like sea monsters, like The Creature From The Black Lagoon, or Swamp Thing.
Swamp Monster Facts:
Edit
Swamp Monsters have been used in fictional stories and movies through years.
Swamp Monsters are like a cross between fish and humans, covered in slime.
Some swamp monsters have breathing tubes.
Swamp Monster Mania
Edit
I listed 3 swamp monsters that are on this wikia.