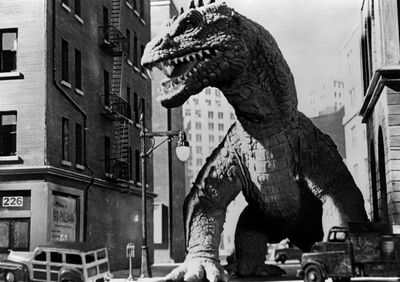 The Rhedosauru is from The Beast From 20,000 Fathoms.
What it Means:
Edit
Rhedosaurus means a carnivorus man-eating dinosaur-like monster.
Powers and Facts:
Edit
Powers:
Sharp, pointy teeth
Long claws
Poisonus blood.
Facts:
It is a 1953 science fiction giant monster film, and stars Paul Christian, Paula Raymond, and Cecil Kellaway.
Eugene Lourie directed it.
Visual effects were by Ray Harryhausen.