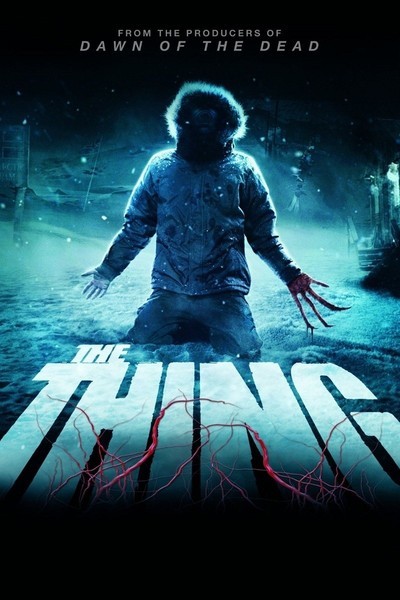 The Thing is a movie about an alien that can shapeshift into the form of people. 
The Thing (1982) facts:
Edit
The Thing (1982) was dericted by John Carpenter.
It was produced by David Foster, Lawrence Turman, Wilbur Stark, and Stuart Cohen.
The screenplay was by Bill Lancaster.
It was based on Who Goes There? by John W. Campbell.
Stars Kurt Russel, Wilford Brimley, Keith David, T. K. Carter, and Donald Moffat.
The Music was by Ennio Morricone and John Carpenter. 
The Thing (2011) Facts:
Edit
Matthijs van Heijningen Jr. dericted it.
Produced by Marc Abraham and Eric Newman.
(See where it was based on above, because it was basically the same movie.)
Stars Mary Elizabeth Winstead, Joel Edgerton, Ulrich Thomsen, Adewale Akinnouye Agbaje, and Eric Christian Olsen.
Music by Marco Beltrami.